Director of Digital Technology & Training at Coburn Supply Company, Inc.
Jessica Stelly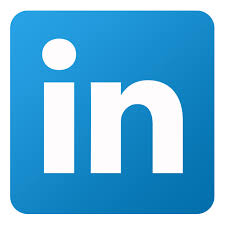 is the Director of Digital Technology & Training at Coburn Supply Company, Inc.
Coburn Supply Company operates locations in Texas, Louisiana, Mississippi, Tennessee and Alabama serving the needs of the construction industry. Coburn's customers include plumbing, heating and air conditioning, mechanical, municipal and utility, and general contractors, as well as home builders and re-modelers.
Jessica Stelly Podcast Transcript
Anne Coyle:
Hello everyone. We're, on behalf of Moblico, speaking with Jessica Stelly from Coburn Supply. Jessica, thanks for joining us.
Jessica Stelly:
Thanks for having me.
Anne Coyle:
And could you start by telling us a bit about Coburn Supply and your role there, please?
Jessica Stelly:
Yeah, absolutely. Coburn Supply started in 1934. Our corporate office is located in Beaumont, Texas. It's a family owned distributor of commercial and residential plumbing, electrical, waterworks, and HVAC products. We have more than 50 locations and many of our locations do include kitchen and bath showrooms. We have three distribution centers and we are currently located in five states. We're located in Texas, Louisiana, Mississippi, Alabama, and Tennessee.
Jessica Stelly:
I have been with Coburn's for over 20 years. I started working in the distribution center port time while I was in college in the late '90s. Eventually I did move to Lafayette, Louisiana, where I started working at one of those locations. I was a receptionist for a while and then I took a role as a kitchen and bath showroom consultant. At that time, Coburn's had a website that they had started in the late '90s. And around the early 2000s, Coburn's was really working hard to grow and better understand the website and how it could be useful for their customers. At that time, I was asked to join the team since I was in college and I was studying computers. And my role in the web department has grown since then.
Jessica Stelly:
Currently I am considered the Web Operations Manager. I monitor projects associated with the website and the Coburn's Connect app. I ensure that our programmers know what needs to be worked on and prioritized. I also do a lot of testing on a regular basis to ensure everything's working properly and that new features are functioning correctly. Within about the past year and a half I've been offering one-on-one webinars with our employees and our customers as a way to better understand the features within our website and how it could be useful for them in their day-to-day business with Coburn's. We've learned that a lot of these conversations that I'm having with our customers, employees have led to us better understanding what kind of features that we want added within the website and the app.
Anne Coyle:
That's great. Thank you so much for the company's history and for your history there. I think our next question is, can you describe a little bit about how you became acquainted with Moblico? And why did you bring them on?
Jessica Stelly:
Yes. Around 2015, our HVAC Division Manager, he was at a Hardi convention, and that is where he met Pierre and Kelley. And he came back to Coburn's and let us know that he had met this company that offered an app. And he knew that we were looking for an app at that time. So from there, Kelley and Pierre offered Coburn's some webinars just to show us what they had to offer and how they felt that their product could benefit Coburn's. At the time, coburns.com was growing and we knew that we had to translate that website on some mobile devices. One of the features that really drew us to Moblico was that we could use their platform as an extension of our website. We liked that we had already put so much time and effort into coburns.com, and it was pretty simple on Moblico's back end just to plug and play those websites into tiles within Moblico.
Jessica Stelly:
This allowed our contractors to use the feature of our current website but in the Palm of their hand, on their cell phones that they had all the time with them. We felt that it could be faster and simpler that way. One of the other features that we really liked was the single sign-on feature. This allowed our customers to use their same username and password that they use on our website directly onto the app. It was just a seamless transition.
Anne Coyle:
That's great. Thank you. And could you describe a little bit about bringing Moblico on or how you faced the projects, and any ROI that you've seen so far?
Jessica Stelly:
Yeah. Initially when we decided to go with Moblico and we were using it as an extension of our website, what we did was we had a Moblico and our hosting company, actually we had some call conferences, so that way we could get the two on board talking to each other and really get that single sign-on feature working. There's a little bit involved between both Moblico and our hosting company, but we did get that functioning. Once we had that, the next thing that we looked into is just setting up the basic features within Moblico. Adding tiles that pointed to things like our shopping cart, our accounting pages, searching for products. One of the things that we did learn in developing this is that we did have to make some tweaks to our website just to make it look a little bit better within the app.
Jessica Stelly:
Once we got that going and we felt like we had all the basics in place, the next thing that we started to explore was Moblico's barcode scanning feature. This was something that many of our customers wanted, and this was something specific to the app. So we eventually worked, again, with our hosting company and with Moblico to get the scanning barcodes to function properly. And that way customers can scan barcodes on the products and it pulls up the product directly within the app, so that way they can purchase it or even check price and quantity. As we really grew with that barcode scanning feature, it eventually led us to develop a program that we refer to as the Replenishment Program. This was developed to allow customers just to quickly reorder products. First, our customers have to get an understanding of how the program works. And if they decide that it would work for their company, we can enable their account to utilize a program within the app.
Jessica Stelly:
And the process is actually really simple. As our customers, who often are on the job site and have inventory in their trucks, as they sell that inventory to a customer, we provide them barcodes that they scan through the app. And it's held just in a queue. And at the set date and time, Coburn's automatically grabs that queue and puts it as an order in our system. So we refer to it as the scan and forget. Just scan what you need and Coburn's will take care of the rest. And it's really through the Moblico app that we're able to offer this program.
Anne Coyle:
That's wonderful to hear. Thank you for the overview and the history and your history with Moblico. I think that answers all of our questions, but I wanted to know if there's anything else that we may have missed or that you wanted to add.
Jessica Stelly:
Yeah. One of the things that has been really great within our app is that we have a lot of control over adding specific tiles. What we do is we allow our customers to add themselves to what we refer to as groups. So for example, if you're a plumber you can add yourself to the plumbing group and a special tile will appear. We do the same thing for electrical, HVAC builders. One of our most used tiles is actually for our HVAC and our electrical customers. We have developed special calculators within those tiles. That way, whenever our customers are out in the field they can open up the Coburn's app, they can go to that tile and open up a large selection of calculators that they can use on the job site. And it's in the palm of their hand to make it much easier and more efficient for them. Actually, this has been such a hit that we have shared our calculators with Moblico and they can offer it to their customers at different rates depending on what type of calculators they want.
Anne Coyle:
Oh, that is wonderful. That is great to hear. Well Jessica, thank you so much for your time today and for giving me this great overview. And we look forward to hearing more great things from Coburn's.
Jessica Stelly:
Thank you so much. We're excited to see what our app and our website, how it grows in the future.
Anne Coyle:
Wonderful. Thank you.
Jessica Stelly:
Thank you.